Bench Type
Designed for ducting of exhaust, these hoods feature a by-pass design ideal to use with delicate instruments that require a stable air velocity. This is a very popular and economical model used in general low hazard applications and have slots or louvers on the top front panel.
Hence, the air bypasses through the slots as the sash is lowered down or closed.
C Frame Type
Fume Hood is placed on the bench above storage cabinets. They are used in the QC & R&D Laboratories to protect the scientist & chemist from harmful substances.
C Frame type fume hood is specially designed in Chemical resin Laminates/GI sheet/SS/PP as per the lab requirement. They are equipped with castors which can be shifted under bench modules as and where required.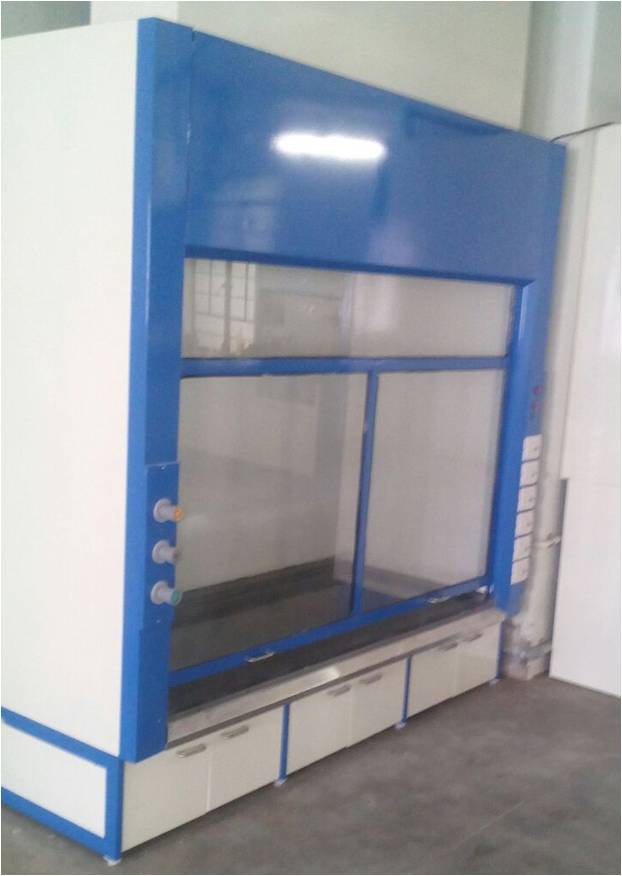 Low Bench
LBFH is mounted on a pedestal that elevate the work surface to a height between 12-8 inches above the floor.
LBFH has the same components as bench type hoods with the exceptions that the design provides a large interior working height.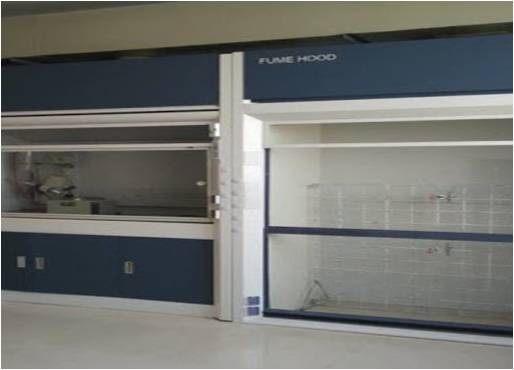 Walk In
Walk in fume hood is a bench hood that allows users to walk in and out to set up equipment before & after work begins. It is designed with horizontal, vertical & combination sashes.
It is suitable for large apparatus & storage of containers that pose some hazard, but not used as a storage cabinet. It is used in pharmaceuticals, chemicals, bulk drug & oil industries for kilo lab application, processing units & distillation purposes.
Institutional
Educational/Demonstration Fume Hoods are designed for individual & group applications where clear front, side and rear walls permit 360° visibility. It is used for reliable measurement, find balance & scale that support a hands-on educational experience.
These fume hood units are mounted on heavy duty transfer carts and sized to fit through standard doorways for easy transportation from lab to lab.
Scrubber System
Chemical Scrubbers or Gas Scrubbers are effectively designed to remove gas pollutants or chemicals like ammonia, chlorine or sulfur compounds.
These High-Efficiency Gas Scrubbers work by dissolving or absorbing the pollutant into the scrubbing liquid. The scrubbing liquid used depends on Gas Scrubber.