Bronzo Series
Furniture on Pedestal
Most used designs with each module mounted independently on a self standing square tube frame structure and rear portion of leg space is easily removable.
This unique design is flexible, easy to clean and install and has a high load carrying capacity.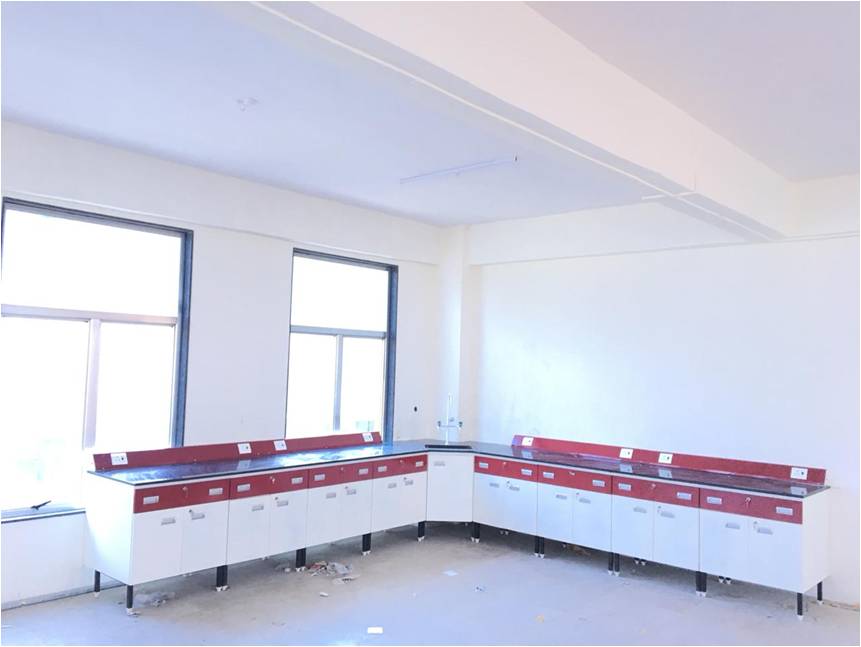 Elite Series
Archimedium is a pioneer to launch the "wall'' series in India. It has facilitated with services like inlet water, drainage, electrical and gas services.
Every panel is removable & insulated with a rigid solid structure to hold wall unit. It has a complete set of lab solution with insulated wall that is easy to install and dismantle.
Asmi Series
Welded Furniture
Under-bench unit with Plinth is the standard and most frequently used system in a laboratory that generally needs minute changes.
Can be used to support worktops, without the need to use C or H-Type C frames, except for ceramic and epoxy tops because of their weight.
Oro Series
Furniture on C Frame
Designed for modern architecture, C-Frame Furniture can be used for floor standing base cabinets, mobile units and affixed suspended cabinets.
This product has better flexibility and can be installed in both sitting and standing height.
Stainless Steel Furniture
Considered as the best furniture choice, it's not only resistant to corrosion and heat, but also to mold, fungi and bacteria.
Adding a sleek and a modern look, it is easy to clean and offers a durable environment.
Institutional Furniture
School lab furniture is more versatile in design and portable in nature. Lab tables need to be tougher than regular tables, due to chemicals and other harsh materials used in the experiments. Surface materials come in varying degrees of toughness including chemical-resistant and epoxy resin options.
Wall-Mounted Cabinets
Wall mounted cabinets are used for convenient storage above laboratory worktops. They are fixed to the wall with the right carrying capacity.
Cabinets can be designed with glass, metal doors or without doors. Each standard cabinet is fitted with a single adjustable height shelf.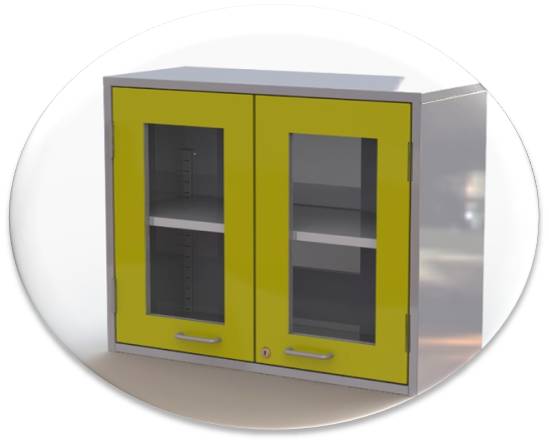 Anti-Vibration Tables
Suitable for Testing  & Quality Laboratories co-located with industrial units having a high degree of vibration, Antivibration Tables are designed with Granite Surface Plate & Grade-1 accuracy for critical measuring accuracies.
The Vibration Isolated Tables are used in critical areas where reading accuracy of instruments is affected by unwanted vibrations like Analytical Balances, Hardness Testers, Spectroscopes, Microscopes etc.
Electrical Trunking & Reagent Racks
Electrical Truncking with approved switch & sockets are available in finest designs. For Wall Mounted Tables, Single Side Truncking are used & for Island Bench Tables, Double Side Truncking to facilitate optimum usage.
Reagent Rack Shelves are used for safe storage of minor quantities of reagents and equipment. Mounting System makes it easy to change the height position of upper shelf for full adaptability.
Industrial Slotted Angle Racks
These racks are flexible, economical & durable. They consist of the adjustable shelf system. Available in 2300mm X 450mm X 900mm sizes.
Complete unit is made of 1.2 G.I steel duly epoxy powder coated with 50 to 70-micron film thickness & pre-treated with 7 tank procedure covered with 4 compartments for storage.
Chemical Storage Cabinets
All Cabinets are ventilated & connected to a permanently working exhaust source. Hazardous substances can be easily stored in ventilated acid/alkali cabinets. They are available in two versions, under bench & tall units.
We have tie ups with international brands like Justrite & Asecos. These cabinets are made for safe storage without any risk of corrosion.